 The Cave
Yakitori & Kushiage Bar – Celebrating 25 years!
Open 7 nights a week for dine in and pick up from 5pm.
319b Queen Street, Auckland City   (09)379 5151
Click here to buy gift cards for Tanuki's Cave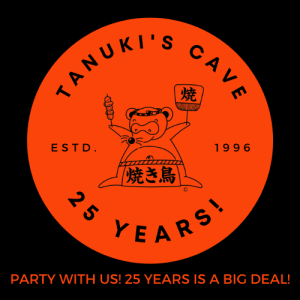 The Cave IS Auckland's Japanese yakitori and kushiage bar.   It can be a little hard to find on your first visit as it's one of Auckland's hidden gems!
While yakitori literally means 'grilled chicken', The Cave offers a wide variety of meats, seafood and vegetable dishes. All yakitori dishes are grilled on bamboo skewers and basted with our special in-house sauce or grilled with salt.
We also have a large selection of Kushiage – bread crumbed Cave favourites like mashed Kumara coated in almonds, pork belly or shitake mushrooms stuffed with chicken mince…
The Cave has on offer an fantastic selection of different Japanese sakes, genuine Japanese beers and a craft beer of the month.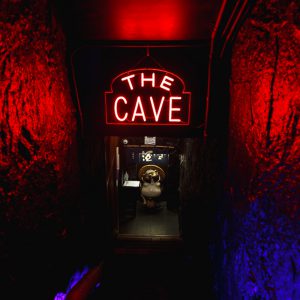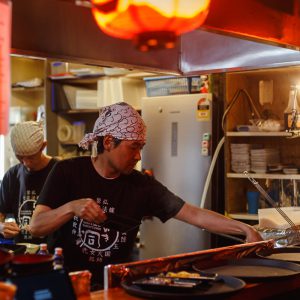 Tanuki's Cave takes bookings for "The Cage", which seats a minimum of 8 and a maximum of 15 guests. All other tables, including seating at the bar is on a first in first served basis.