Bookings
Tanuki's Cave is a bar so we do not take any bookings (except for The Cage) and operate on a "first in, first served" basis.
The Cave's largest table– "The Cage" is the only table you can book and is a semi private alcove.  If you find that you can not book the night or time you want, this means our Cage table is already booked for this night.
To secure your booking for the Cage we require a credit card to hold the booking. Your card will not be charged at the time of booking.
We understand that plans change, so if you need to cancel your booking please do so with plenty of time or ring and let us know the situation ahead of the booking. There is a $25 per person charge for a "no show" or cancellation within 24 hours of the booking.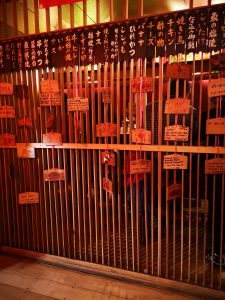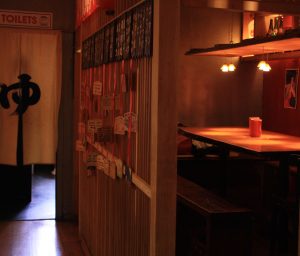 To book "The Cage", you will need to book for at least 8 guests up to a maximum of 12. There is also a minimum spend on food and drinks of $400 for the group.
The Cage bookings are a must. To make a booking, use the form on this page or call us on (09) 379 5151 (after 3pm preferably).
All other tables, including seating at the bar is on a first in first served basis. We look forward to seeing you!